Does your new Manitou Markhor Fork steer tube (or another brand) appear scratched or used?
This is normal, and part of the manufacturing process.
When the steer tube is pressed into the crown under tremendous pressure, the anodizing will scratch off the steer tube for a proper interference fit in the crown so it will not come out.
Your fork may look like one of these brand new fork examples: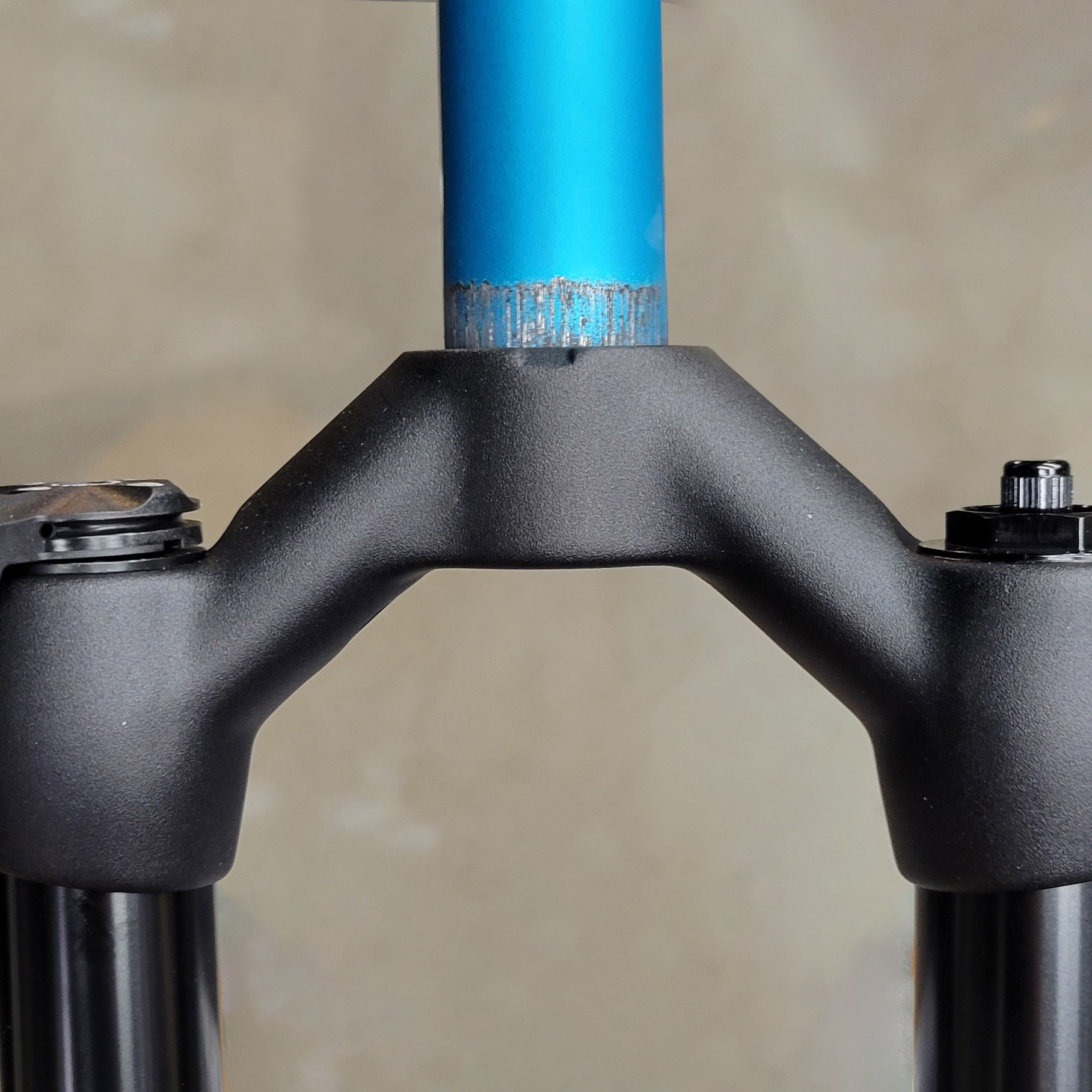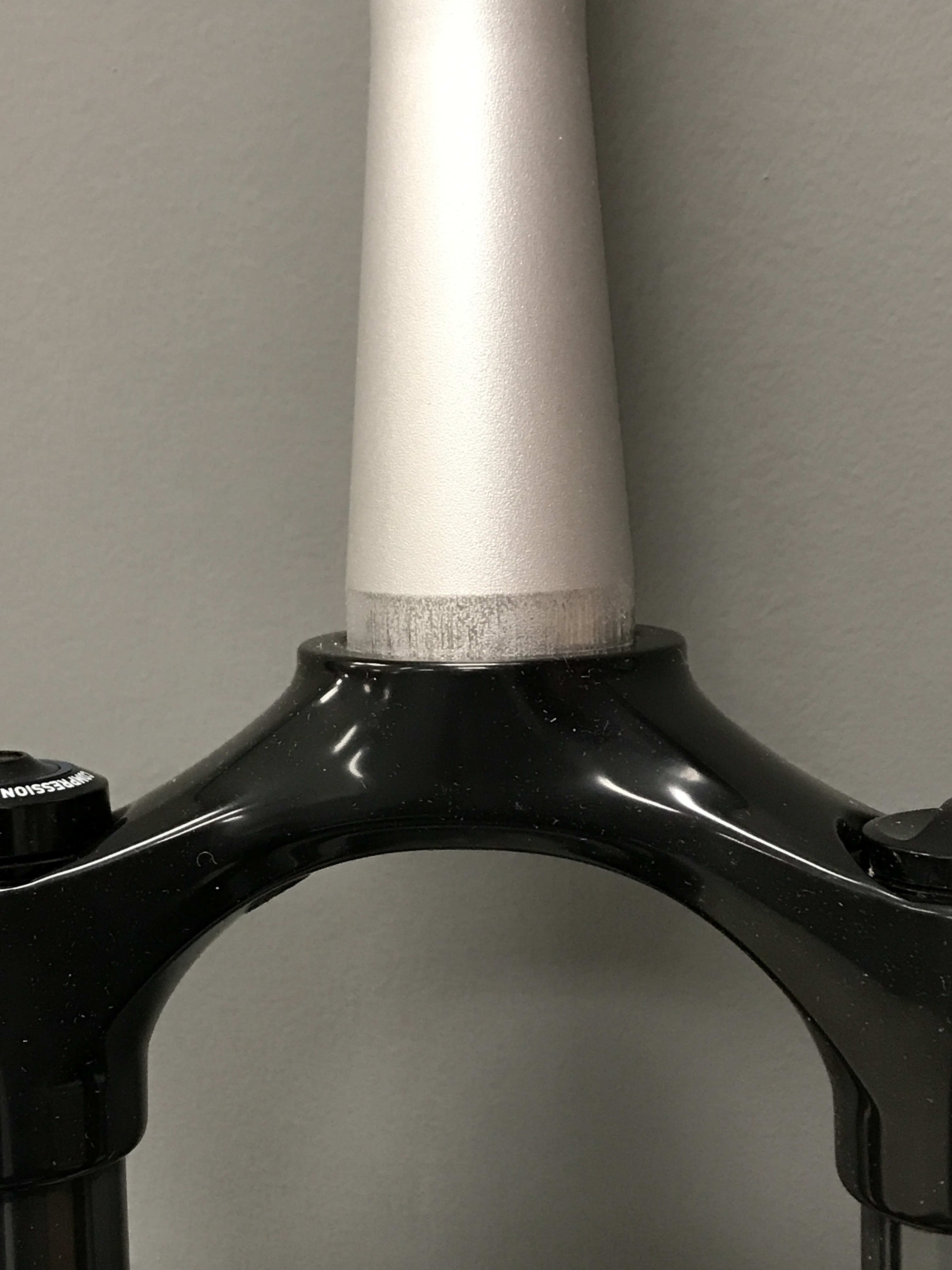 This is completely normal to ensure the proper fit of the steer tube into the crown.
Didn't find what you're looking for?
Contact Us